Recently, Xiaobian got acquainted with a "scientific" fashion person. He used LED technology in various details in life. In traditional knowledge, LED lights can only be used for lighting. He denied this view. He thought I introduced his life using LED technology. Originally, LEDs can be seen everywhere in our lives: not only can be illuminated, but also fresh food, phototherapy SPA, ultraviolet sterilization and so on.
Start with the kitchen and you will soon be attracted to the "magic use" of LED lights. The refrigerator compartment of the LED refrigerator can be described as "LED photosynthetic storage room". Looking at the LED refrigerator, it seems that it is no different from a normal refrigerator. "Mystery" is in a small LED light, so don't underestimate this electric light. Unlike ordinary lighting, the built-in LED light wave generating device continuously releases light waves of a specific wavelength to provide photosynthesis for fruits and vegetables. Necessary conditions to create an environment suitable for vegetable preservation. The blue light preservation technology released by it can keep the nutrition of aquatic products and meat fresh and tender; the ultraviolet rays emitted by LED can kill bacteria in the refrigerator and ensure long-lasting preservation.
Came to the living room, where an LED flat-panel TV is hung. It uses an LED backlight and is only 2.99 cm thick. LED as a backlight, no volatile substances such as mercury, the screen color is more beautiful, higher definition, and can effectively reduce power consumption, environmental protection and save money. In the bathroom, equipped with LED faucet, turning on the faucet will activate the LED light on the faucet. This UV light and sterilizing filter function can further purify the water.
In addition, the influx said that LED can be used not only as brake lights, tail lights and directional lights, but also for instrument lighting and interior lighting. It has advantages over incandescent lamps in terms of "longevity", if used as brake lights. The response will be faster than incandescent, and driving on the highway will increase the safety distance of 4 meters to 6 meters.
Editor: China Lighting Network Pony
Yaxing`s grill sheets are approved by the FDA and are safe for use on the top shelf of dishwasher.
Its non stick performance makes sure that nothing will stick to this grill mat. What`s the most important thing is that Yaxing`s grill sheets are durable and reusable.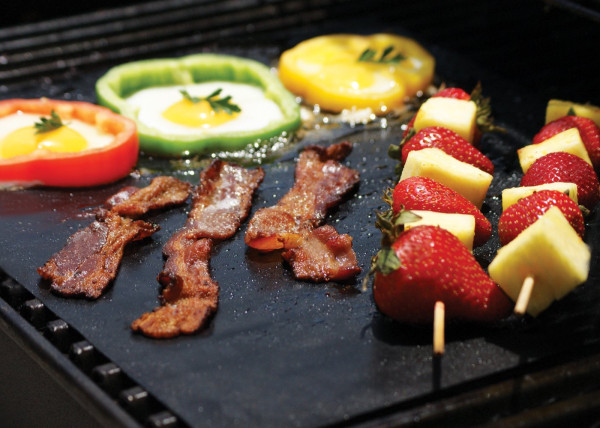 BBQ Grill Mat,Non Stick Baking Liner,Cooking Grill Mat ,PTFE Grill Sheet
TAIZHOU YAXING PLASTIC INDUSTRY CO., LTD , http://www.yaxingptfe.com