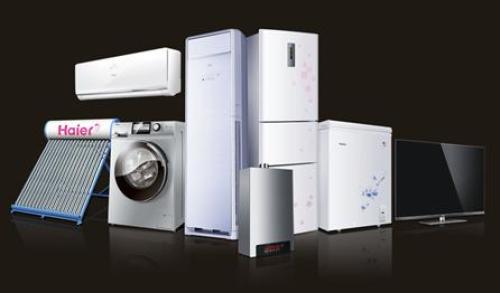 The acceleration of the popularity of e-commerce has aggravated the concerns of home appliance suppliers about the speed of their own "touch nets." Although in actual operation, some have already thrown heavy money to establish O2O companies, and some have only proposed ideas, they have been difficult to distinguish in the promotion of offensive. High down. Many companies use O2O as a concept of gold absorption, and their speculation intentions are also emerging. People in the industry generally believe that the hardships of the channel transformation of home appliance companies are evident in the Internet era. Behind the wait-and-see is the complex psychology of industry followers. Insiders suggested that channel layout is crucial and hype cannot be maintained in the long run.

"True and False" O2O PK

As the "vanguard" of the transformation of the home appliance industry, TCL Group always takes the lead in actions whether it is internationalization or diversification. Recently, TCL officially announced the launch of the O2O platform project as an important measure for the TCL Group's "double +" transformation strategy. It is understood that TCL's O2O platform is an entity company established by integrating TCL's existing Cool Friends E-commerce, Speed ​​Express logistics, and customer service and three companies such as TCL Multimedia, Communications, and Home Appliances in China. . The company name is Cool Friends Technology, with a registered capital of 500 million yuan. The O2O platform will take on the online and offline sales, distribution and service of various industries of the TCL Group. This is the first company in the home appliance industry to invest heavily in O2O.

"We are really playing this time! Our O2O covers the whole group's various industry segments and is not limited to the multimedia business (TCL's production and sales of internal color TVs.) The company has integrated back-office resources to ensure the structure." TCL Group Chairman Li Dongsheng stressed. It is understood that in order to tie in with the O2O channel structure, TCL Group has built an IT system and big data back office that can connect all the businesses of the Group. In addition, decentralized e-commerce business has also been done, including e-commerce platform, logistics, customer service and so on.

Other companies are not to be outdone. Shortly after the TCL news was released, kitchen power companies took the initiative to give a call to a Beijing Business Daily reporter and claimed that the company had initiated O2O channel transformation strategy before TCL, but the specific details were not shared. Other companies are also scrambling to make introductions. Hisense regards the underwriting strategy with Suning as an important step in the O2O industry. The Skyworth O2O mobile business platform App has also officially launched. At that time, Liu Yaoping, general manager of Skyworth Group's China regional marketing headquarters, said that this was the first time that marketing headquarters boldly embraced the mobile Internet and was the beginning of the O2O model. Lenovo's move to establish a smart TV network mall also counts as the start of the O2O strategy.

According to a survey conducted by the Beijing Commercial Daily reporter, except for the largest home appliance listed company, Midea Group, that currently has no publicly announced O2O strategy, other companies are always more or less affiliated with O2O and publicized. The person in charge of the channel of a company told a reporter from Beijing Commercial Daily that there is an online shop online and there are stores under the line. This is O2O, and it is not easy to say what adjustments will be made later.

Regarding what is truly O2O, Li Dongsheng believes that O2O is not completely fixed, and each company's O2O game is different. The specific approach is also based on its own accumulation, its own capabilities and its own development status.

Despite this, for most companies, especially those companies that are at a disadvantage in the e-commerce expansion process, without any adjustments and layouts, they claim to have started O2O layout. Industry analysts are still worried about home appliances. Analyst Liu Buying pointed out that the O2O model is the general trend, but is still cautious about O2O's "extended model." "O2O must be connected to both online and offline. Whether it is the first cable or the first cable, it must meet three characteristics. One is to have a fully open online and offline platform; the other is to use the Internet's way of thinking to operate these two. A platform; third, everything is user-centered, said Su Liang, Ovid Consulting Brand Director.

The concept of O2O gold sucking stocks induces speculation O2O concepts of writers and electric companies and has a lot to do with this model's ability to attract gold. Since March, many company's stock price limit has a lot to do with the announcement of the O2O strategy. On March 5th, Liu Wei, vice president of Vantage shares, resigned. Generally speaking, the departure of senior executives will cause the stock price to fall, but stocks will be noon on the same day. Heavy volume and hit the daily limit, when the industry analysts, daily limit is due to the company released the news of O2O transformation.

According to insiders of the company, this is only a plan, but there is a concept of integration. There is no actual action that is too systematic. Vantage hopes to open the O2O model online and offline this year, and strengthen the online business model of offline integration.

Just issuing a concept can stimulate the daily limit of the stock market. In addition, the O2O model has also been favored by investment companies. According to data from the ChinaVenture Investment Group, a total of 64 O2O models have been favored by venture capitalists since 2010, and the amount of investment this year has approached 7 billion yuan. According to Wan Haoji, a partner in Jingwei Venture Capital, the attraction of O2O lies in "this is an existing market." The offline field related to clothing, food, housing and transportation is worth hundreds of billions of yuan each year. "With a huge market size, even if you only have 1% of the market share, or even 1%, you may become a listed company."

"There are not a few companies that hype this concept now." Su Liang pointed out that because the industry has been circulating a word, calling O2O is a matter of dying, and doing O2O is a matter of death. There are currently three types of companies, one is a mainstream company like TCL, with clear planning and clear steps, and the courage to invest heavily; the other is a company that has followed the steps of large companies and has never stopped trying to stop investing in O2O. Confidence generally takes a wait-and-see attitude; there is also a company that just plays concept.

Reporter's notes on channel innovation Mo "sweet"

Suddenly, as the spring breeze came, O2O concept came out, household appliances enterprises quickly announced a strategic transformation, under the wave of full-scale transformation of e-commerce, "ornate" to turn around. Because both online and offline are involved, such a transition has also allowed companies that had previously been slower in the layout of the Internet to have a place of gyration. Many companies have announced that they will not fall behind in the O2O era as long as they have layouts both online and offline.

Some enterprises have made large-scale adjustments, and some companies have quietly waited for the O2O model to match their existing channel model. They also claimed to be fully O2O externally and opened the mailbox. The press release was full of O2O. With additional interviews, the company still holds a partially covert response attitude. The author also understands a few points. True, false, imaginary, and intangible, there are really a few companies that fish in troubled waters.

The home appliance industry has always been not lack of concept hype, then a network cable will dare to openly claim that there is a new generation of operating engine smart TV. Korean companies launch olEDs that do not require backlights. There are companies in the country that are clamouring to launch ulEDs, and the latter are actually just improved products that are eliminated from ordinary LCD TVs.

In the promotion of O2O, domestic companies did not take the time to raise their abilities and send a message to the outside world. O2O channel transformation is a matter of course and effortless. This is certainly true.

However, channel adjustments can't be played. The platform that runs on the Internet model focuses on the focus, speed, experience, and sharing. To do this, rapid transition and huge investment are indispensable. After the O2O model is successfully laid out, the original model is broken, and the new model is not necessarily immediately profitable. The impact on the company is great, and new interests must be adjusted. It is impossible to be logical and irrelevant.

The innovation of core technologies and business models is a real gun, and the refurbishment of false concepts is a "sweet shot." The latter is addictive. You can dress up as the leader of the era without spending any effort. There are face and inside. Some investors who are not aware of the truth will inevitably be fooled. However, in the long run, it has entered a terrible vicious cycle. As the reform of enterprises in the channel sector is not very impressive, as consumers will gradually come to terms with taste. As long as this market is a repetitive game market, it is still necessary for companies to come out early and late.

The competition is too intense for Chinese household electrical appliance companies to think of a century-long plan. Focusing on the short-term interests, it creates a new concept that rushes to the hype. There are very few entrepreneurs in China's home appliance companies, more of them are businessmen, and they are re-speculation rather than investment. However, only the tides are withdrawn, only to find who did not wear swimming pants, home appliances companies and cherish!
Description for Braided Sleeve For Computer USB Cables Harness
Expandable Braided Sleeves is ideal for a limitless number of electronic, automotive, marine and industrial wire management and bundling applications. Examples include engine compartment dress up, home theater wire management, customizing computer case wiring, office wire management, automotive harnesses, scuba hose protection, and many more. Threads of different colors and textures could be braided into different patterns. Each of our products is tailored to the client's business and needs.
PET polyester Expandable Braided Sleeving is flame-retardant and halogen-free. It offers durable abrasion resistance in a wide range of industrial applications. The open weave construction allows an easy installation on a bundle of hoses and cables, even if some with bulky or large connectors.

Totally expanded the sleeving can reach at least one point five times than the initial dimension.
The environmentally friendly braided sleeve is made of one or more PET, nylon, copper or cotton threads, PP yarn, nylon, and low-elastic yarn. It can be exported to all countries in the world through environmental protection certification.
The environmentally friendly braided sleeve is mainly used in computer power cords, audio video cables, automobiles, aviation, wire and cable industries, etc. It plays a protective and beautifying role and has certain shielding performance. It is most suitable for the audio medical industry, economical and easy to organize. At the same time, it has very good wear and corrosion resistance, suitable for wire harness protection, wear, corrosion, decoration and storage in various mechanical and electronic industries.
Cable Sleeve Pc,Heat Sleeve For Wire,Heat Sleeve For Electrical Cable ,Insulation Cable Sleeving
Shenzhen Huiyunhai Tech.Co.,Ltd , https://www.hyhbraidedsleeve.com