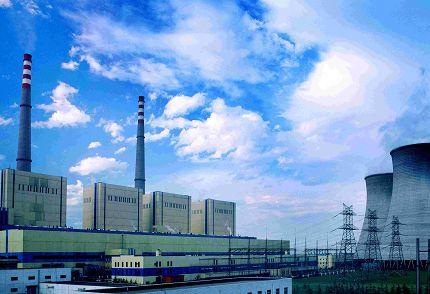 Due to the overall fall in demand, coal prices have been in an overall downward trend since the middle of last year, and profitability of downstream power companies has thus greatly improved. At present, nearly half of the 52 A-share listed companies have issued the 2012 annual report, with no loss, and 19 companies have achieved year-on-year growth. Among them, Huadian International ranked first in the increase of 1690%.
Last year, Huaneng Power achieved a net profit of 5.87 billion yuan, a year-on-year increase of 362%. The company's securities staff told the "Daily Economic News" reporter that "the most important reason for the sharp increase in profits is the decline in coal prices, which account for more than two-thirds of the cost. , In addition, the on-grid tariff was raised at the end of November 2011, so the whole year of 2012 will benefit from the increase in the price of electricity in 2011."
Datang Power's net profit last year was 4.01 billion yuan, an increase of 109.82% over the same period of last year. The reason for the substantial increase in performance was that the company's securities department staff told reporters that "the main business of thermal power has benefited from the reduction in market coal price after May 2012 and The on-grid tariff was raised in 2011. The company transferred a controlling stake in Shanxi Datang International Yuncheng Power Generation Co., Ltd. to Shanxi Coalification Group by disposing of a loss-making power plant."
Zhou Gang, executive director and deputy general manager of Datang Power, recently stated that the current supply and demand of coal tends to balance and the coal price fluctuates slightly at a low level. It is estimated that the coal price will fall by 3% to 5% this year, and the group's coal cost accounts for 58%, I believe With the decline in coal prices, it is beneficial to the group.
The industry generally analyzes that the main cost factor affecting the power industry is that coal prices will hardly exceed the 2011 high point in the next 2-3 years. The momentum of the recovery of the power industry from the end of 2011 will continue. In 2013, the growth rate of thermal power companies' profits will rebound to more than 30%.
Cao Yi, Frost & Sullivan's energy and power consulting manager, also stated that the power industry can still maintain its profitability in the next 2-3 years, but the macroeconomic growth will slow the growth of power generation hours, and the increasing cost of environmental protection is a power generation company. The main risk.
Solar Street Light,Solar Street Lamp,Smart Street Light,Solar Powered Street Lights
Jilin Province Wanhe light Co.,Ltd , https://www.wanhelight.com